We use cookies to personalize content and ads, to provide social media features and to analyse our traffic. We also share information about your use of our site with our social media, advertising and analytics partners. View privacy policy.
Micellar Cleansing Water
Remove makeup without rubbing, cleanse without rinsing, and refresh without any residue
Garnier Micellar Cleansing Water Awards Winning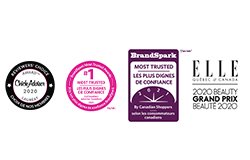 Discover Micellar Cleansing Water
Canada's #1 Micellar Water*, formulated with micelles that gently lift away makeup and impurities from the skin. This all-in-1 cleanser, specifically formulated with no oil, no alcohol, and no fragrance, can work for all skin types, even sensitive, and requires no harsh rubbing or rinsing.

*based on year-to-date sales data, units sold, week ending 9/21/19.
The Essence of Micellar
Lift oil and impurities
Cleanses skin gently
Removes Makeup
No rinsing or harsh rubbing
No oil, no alcohol, no fragrance

HOW TO USE MICELLAR WATER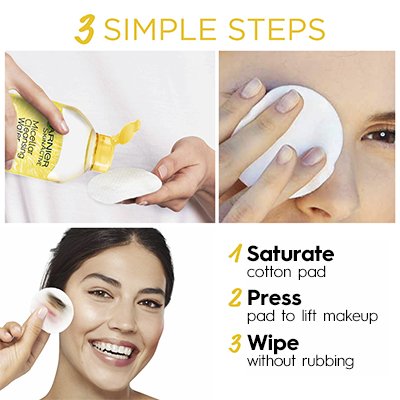 FIND THE PERFECT FORMULA FOR YOUR NEEDS
Ultra soft & reusable
An ultra-soft reusable microfiber pad that activates with Micellar Cleansing Water to thoroughly remove makeup and cleanse skin.
Micellar Technology
Micelles work like a magnet to gently cleanse and remove makeup. No harsh rubbing. No rinsing. No residue.
Micellar Cleansing Water - All Sizes
Micellar On-The-Go: Stick to your skincare routine when you're on-the go with our travel size.
Micellar Regular Size: 400 ml

size for your everyday skincare routine.
Micellar Family-Size: The whole family can clean and remove impurities using the Family-Size.